My Story
My name is Avigail Yaffa Sapir, and my friends call me Abby. I paint with watercolor, acrylic, and water-based pens and crayons. Creating art is a sacred practice that allows me to explore my inner world, and connect deeper to the divine flow.
I have my own playful and unique style that is a mix of visionary, abstract, and mystical Judaism.  One major element in my creations is a source of light beyond what the visual eye can see. I paint using alternating layers of white and color to capture the depth and flow of this energy.
With my own personal projects, I become more present in the process of creation, rather than what the final product will look like. I allow my paintbrush to dance with the music that I am listening to while deeply expressing the emotion that I am feeling.
I am passionate about awakening my inner light and creativity through daily yoga practice, meditation, and healing techniques.  I love teaching others how to get into meditative states of mind and open their creative channels to express themselves freely.  I teach an intuitive painting course privately and online. In my class people learn how to release emotion, connect to themselves spiritually, and find their own creative voice both on and off the canvas. 
I am also working on my spiritual journey art book, featuring a series of my own writings and paintings.  
 With my husband and three children I live on a moshav in central Israel where we run an organic farm and promote healthy living, community, and spiritual growth.
I sell original and commissioned paintings, wedding ketubot, traditional Jewish blessing art, and high-quality prints. To follow my journey on social media, follow @AvigailSapirArt on Instagram and Facebook.
I would love to hear from you! Feel free to reach out!
Why do I Love Abstract Art?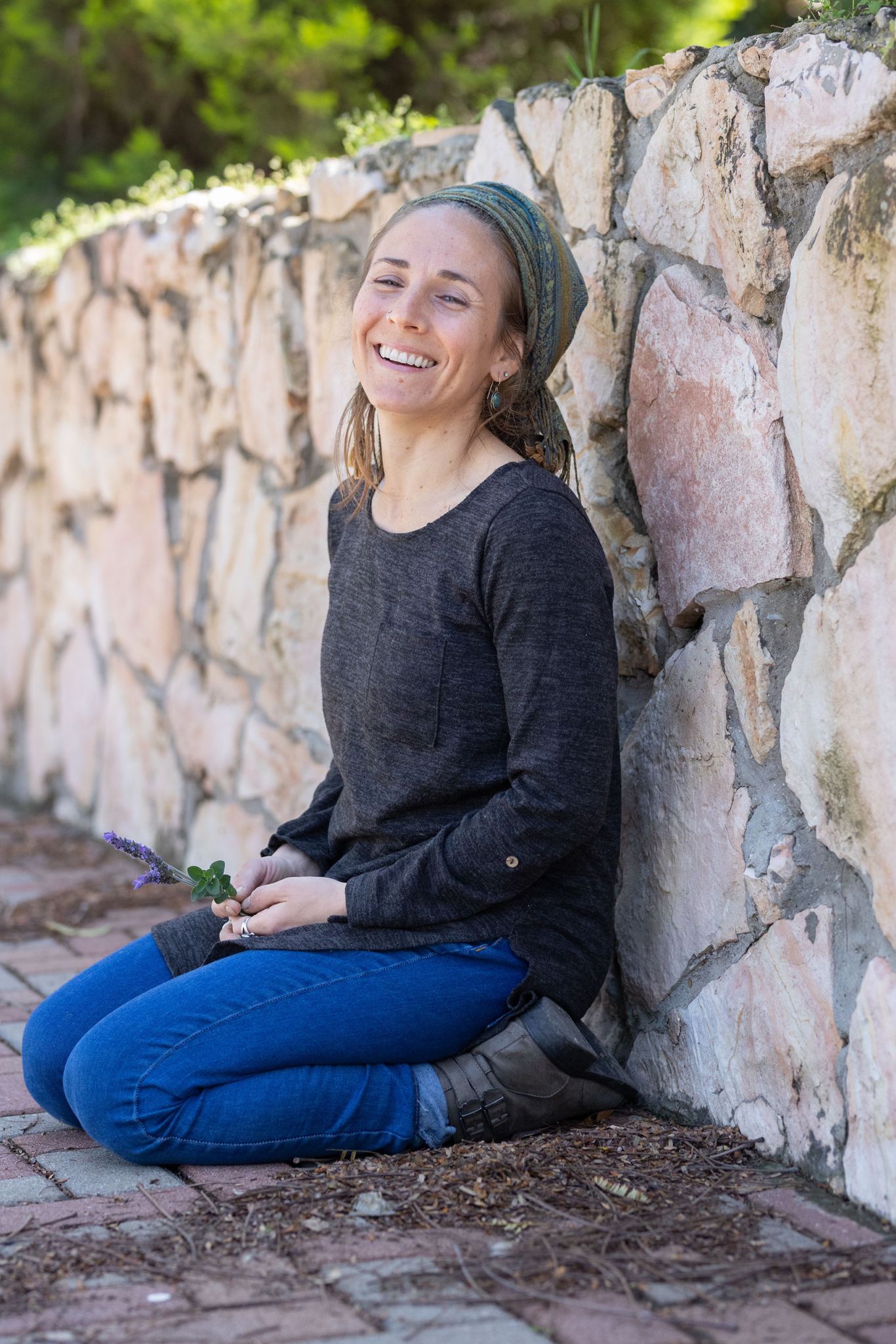 My Art Journey
I was born in Chicago and spent my childhood playing sports, writing poems, building friendships, and of course making art. I graduated with a Bachelors in Fine Arts from the School of the Art Institute of Chicago (SAIC) as a ceramics and painting major. My final year at school, I married the love of my life, and it did not take long for us to fulfill our dream of creating a life together in Israel. Later attending Bezalel Academy of Art and Design in Israel for a short period of time. 
Several years later, we moved to the mystical city of Tzfat and I blew glass and painted there for three years.  Tzfat's atmosphere of spiritual Judaism inspired me to incorporate more Kabbalistic concepts into my art and delve deeper into what it means to be a Jewish painter. It was then that I began to create wedding ketubahs (for engaged couples embarking on new journeys together.)


While living high up in the Tzfat mountains I underwent many spiritual transformations. That was when I began to really develop my own unique style.  My inspiration was something that needed to be fully unleashed and I dedicated myself to healing through the process of creating, and in turn bringing more light into this world.